AVAILABLE SOON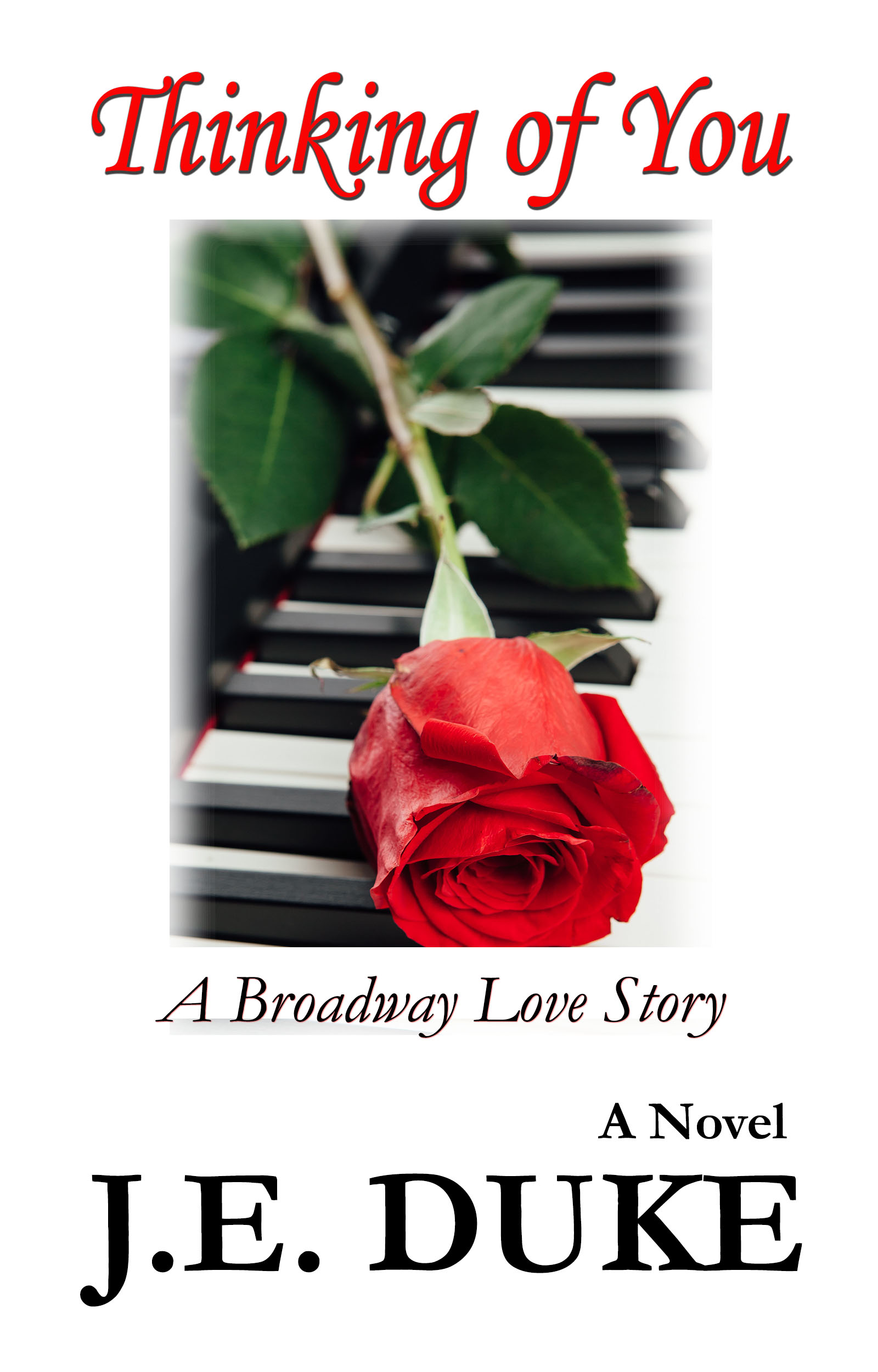 Thinking of you is a Broadway love story following the lives of two dancer/singers as they climb the very unsteady show business ladder to success. 
| | |
| --- | --- |
| PAPER BACK VERSION | DIGITAL - for ANY E-READER |
| | (Kindle = Mobi) |
WILL BE AVAILABLE AS BOTH
PAPERBACK AND DIGITAL NOVEL


<><><>


THINKING OF YOU

MANHATTAN – 1937
Countless hopefuls stand in lines braving the weather or sit in drafty hallways at rehearsal studios day after day waiting for the moment when a casting director or producer selects them for a show.  Some keep trying for years, others give up and return to their hometowns
feeling that at least they tried.
Frank Waters has been in The Big Apple for almost two years and has been to hundreds of auditions with just a few nibbles.  Did he consider going back home?  Yes, at times, and then a person just up the line from him got a part in a show proving it's possible, so he stayed. 
Maggie Wolfe is a California girl who took dance and vocal lessons since grade school.  She's currently a waitress working the early shift so she can audition every afternoon.  She hasn't been too lucky yet, but that hasn't ended her dream of performing on Broadway.
Frank and Maggie meet in a very quirky way and will become life-long partners on and off stage.  Maybe you or your parents were lucky enough to catch Wolfe and Water's act somewhere, or maybe you bought a copy of their theme song "Thinking of You."  If so, then you'll definitely want to know how it all began

<><><><><>




ORDER A PAPERBACK VERSION SOON