| | |
| --- | --- |
| PAPER BACK VERSION | DIGITAL - for ANY E-READER |
| | (Kindle = Mobi) |
AVAILABLE AS BOTH
PAPERBACK AND DIGITAL NOVEL

ORIGINAL COVER & TITLE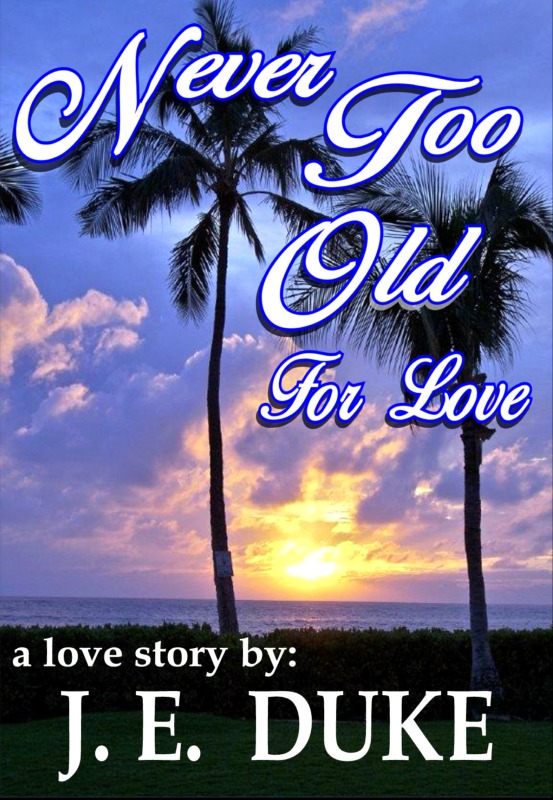 Cover Photo by:
Kathy Boast Photography

Download Original book written in
semi-screenplay format.

You can download a Kindle Reader
for PC & Cell phones FREE!

<><><>


NEVER TOO LATE FOR LOVE

Synopsis:
An over-worked attorney thought his job
was all he needed to be fulfilled.
That was before he met a
28-year-old fashion designer.

There's a major problem, however;
he believes he's too old for her.


The young lady knows a good man when
she meets one and has to try to
convince him that it's,
NEVER TOO LATE FOR LOVE!


<><><><><>

This is J.E. Duke's first novel.
A love story originally published
in 2009 as an E-BOOK ONLY.
The original title was
"Never Too Old for Love."

This revised and updated version
is being relased in both
DIGITAL and PAPERBACK FORM.

ALSO NOTE
The original version was written as a
modified screenplay. The form of the novel
has been revised as well.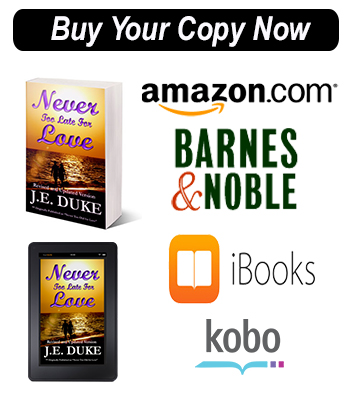 ORDER A PAPERBACK VERSION